Cape Clear Island Ferry - History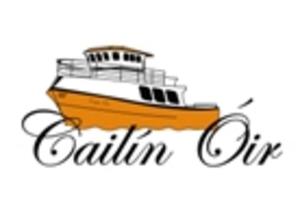 Cailín Óir Ferry & Cruise Service

Cape Clear Island, West Cork, Ireland

'A New Ferry following a long tradition'


  The Cailín Óir Ferry Service is operated by Brendan Cottrell, a native of Baltimore whose family have an almost unbroken record of service on Island ferry services since 1931. Brendan's grand uncle, Mikey Taidghín Ó Drisceoil was the first Skipper to operate the newly arrived State Ferry, Dún  an Óir to Cape Clear Island . His brother Cornelius Kruger Ó Drisceoil served 23 years from 1941 and his son and Brendan's Uncle Ted ( Tadhg) Ó Drisceoil completed 42 years service from 1964  to his retirement in April 2013. Other family members to serve on the ferry services include Brendan's cousins  Ciarán P. Ó Drisceoil and Niamh Ní Dhrisceoil and his Uncle Pádraig Ó Drisceoil. Another  Uncle Martin Ó Drisceoil   serves on Sherkin Island Ferry Service.  Brendan started working on island ferry services at fourteen and has worked at sea all his life and has achieved his Masters Ticket. Brendan and his brothers Cathal and Micheál  also serve on Baltimore Lifeboat.

  Apart from Brendan himself the present permanent  Cailín Óir crew includes Fachtna Ó Drisceoil, who served with the late Concubar Ó Drisceoil ( no relation) ,his son Shane  Ó Drisceoil, also as skipper joined by Sarah O'Brien, John Leonard, P.C Ó Drisceoil and Duncan Harper. Other  family members provide onshore support.

  The Cailín Óir is  funded by Brendan himself together with a  number of local investors, all  based on Cape Clear Island.

  We are very proud of our long tradition and aim to provide our customers the highest  standards of attention, safety and service in cooperation with other local service providers both on the Island and the mainland.

 Milestones in Development of Cailín Óir Service

May 2007 - Launch of Cailín Óir Service incorporating many innovations on this route including full commentary, refreshments on board, new early morning/late evening services, discount for hostelers, etc.

June 2007 - Launch of www.islandtripper.com , online ticket sales

June 2007 - Establishment of pilot ferry service between Cape Clear Island and Crookhaven

June 2007 - Establishment of 'Twilight Tours'

October 2007 - Launch of first 'express' service to Cape Clear Island

November 2007 - Acquisition of  catamaran, the Liscannor Star for first 'fast ferry service' to Cape Clear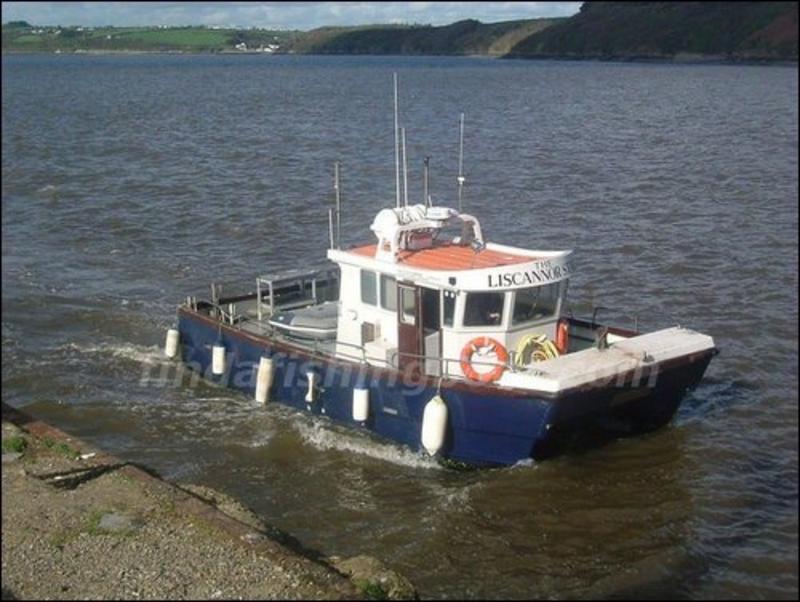 March 2008 - Establishment of new website www.cailinoir.com

April 2008 - Launch of School Tours Service

March 2010 - Lease of Dún Aengus and launch of year round life line ferry service under contract with Department of Community, Rural and Gaeltacht Affairs under interim contract until 31.11.2010.



December 2010 - Award of 8 year tender to start on 1.1.2011 and agreement to purchase Island Princess to serve as main Island Ferry from March 2011.
June 2103 - Launch of Fastnet Cruise, see website www.FastnetTour.com
 
June 2013 - Launch of Cape Clear - Schull Route, launch of website www.SchullFerry.com
April 2013 - Four crew members achieved their Yachtmasters Offshore certification, they are Shane Ó Drisceoil, Fachtna Ó Drisceoil, Duncan Harper and Sarah O Brien
May 2103 - Tadhg (Ted ) Ó Drisceoil officially retired after 42 years of service in the Cape Clear Ferry Service and we wish him well for the future.
June 2014 - Crew member Duncan Harper was commissioned as Skipper,
Since 2011 the Cailin Óir Ferry has been leased to various other operators and is presently on charter to O'Brien, Shipping operating to the Aran Islands. The two main vessels currently in use in the Cape Clear Island Service are the Dún an Óir 11 and the Dún Aengus.